Zombie Soup Demo

Zombie Soup is top-down action shooter with a quirky twist on the classic zombie genre that follows a young college freshman named Ricky who inadvertently finds himself thrown into an unexpected adventure as he shoots his way to save a kidnapped girl in a town overrun by zombies and monsters!
Find and collect vintage items scattered across the town for some nostalgic blast to the past!
Choose to get out of your way to help any townspeople you find or stay focused on your objectives! But be warned, you only get one chance!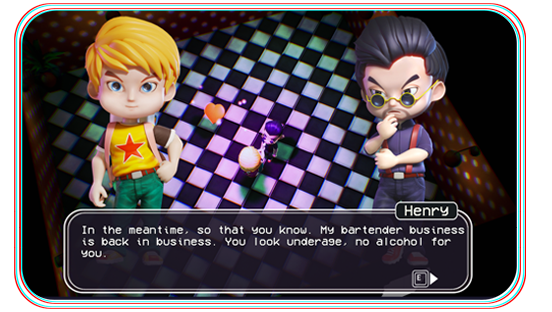 Listen to goofy and sarcastic conversations between characters, with fully dubbed voice-overs!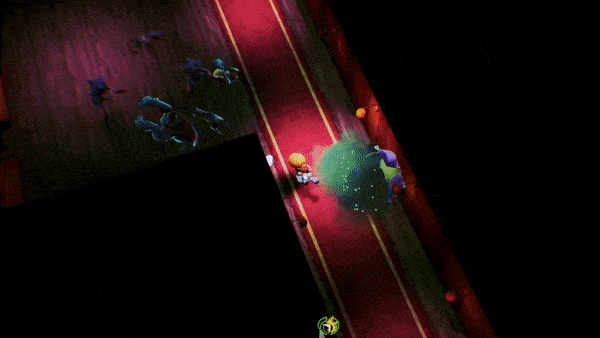 NOT YOUR AVERAGE ZOMBIES!
Put your shooting and dodging skills to the ultimate test against swarms of surprisingly quick zombies and monsters, all hungry for your brain!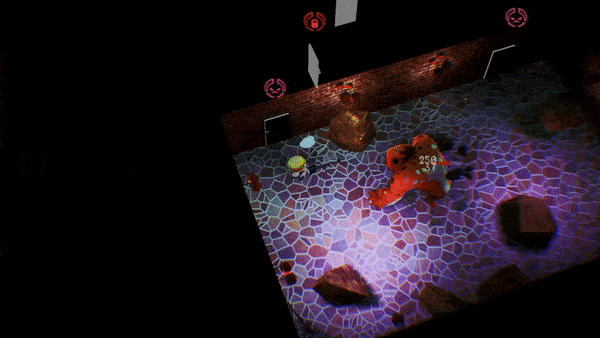 Encounter ridiculously tough bosses with bizarre abilities that will certainly challenge all your skills!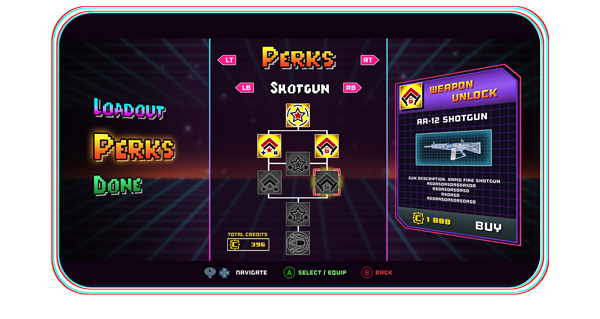 Upgrade and customize your loadouts and equip powerful perks to help mow down larger hordes of zombies!

MULTITUDE OF WEAPON CHOICES!
Unlock and discover an arsenal of different weapons from trusty shotguns to outrageous peculiar weapons with special effects that deal insane amounts of damage!
---
PC requirements:
Minimum:
Requires a 64-bit processor and operating system

OS: Windows 7

Processor: Intel® Core™ i5 1.4 Ghz

Memory: 1024 MB RAM

Graphics: Intel HD 4000

DirectX: Version 10

Storage: 2 GB available space
Recommended:
Requires a 64-bit processor and operating system

OS: Windows 7 and above

Processor: Intel® Core™ i5 2.0 Ghz

Memory: 1024 MB RAM

Graphics: Nvidia GTX 650M and above

DirectX: Version 10

Storage: 2 GB available space
---
MAC requirements:
Minimum:
Requires a 64-bit processor and operating system

OS: OSX 10.11

Processor: Intel® Core™ i5 1.4 Ghz

Memory: 1024 MB RAM

Graphics: Intel HD 4000 with Metal Support

Storage: 2 GB available space
Recommended:
Requires a 64-bit processor and operating system

OS: OSX 10.11 and above

Processor: Intel® Core™ i5 2.0 Ghz

Memory: 2048 MB RAM

Graphics: Nvidia GTX 650M and above with Metal Support

Storage: 2 GB available space
---
Linux requirements:
Minimum:
Requires a 64-bit processor and operating system

OS: Ubuntu 16.04 64-bit and newer recommended

Processor: Intel® Core™ i5 1.4 Ghz

Memory: 1024 MB RAM

Graphics: Intel HD 4000

Storage: 2 GB available space
Recommended:
Requires a 64-bit processor and operating system

OS: Ubuntu 16.04 64-bit and newer recommended

Processor: Intel® Core™ i5 2.0 Ghz

Memory: 2048 MB RAM

Graphics: Nvidia GTX 650M and above

Storage: 2 GB available space
---